Jane T. - Tutor
Russian Instructor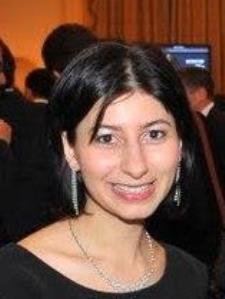 (7)

In-person

Contact Jane T.

Your first hour with any tutor is always 100% refundable!
Personal Statement
Hello, I am a native of the Eurasia region and a bilingual native Russian and Armenian speaker. I have worked for a Russian University in Armenia for 5 years, given private classes in Armenia and Switzerland, and used my language skills during my work for private and non-profit sectors in DC and Geneva.
I lived in Moscow for 2 years, where I was working on my advanced degree in Political Science and International relations at Moscow State University. I am an author of many international ...
Reviews
Jane provided a great initial lesson for entry level Russian. She is very good at gearing the instruction to an appropriate level and focused on pronunciation and basic conversation. She is extremely articulate, professional, and approachable.
- David A. from Arlington, VA
Very helpful instruction, including tips on pronunciation, practice with terminology in my professional area, and suggestions for additional linguistic resources.
- John W. from Washington, DC