Sydney S. - Dedicated, passionate tutor, committed to your success!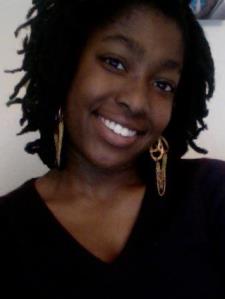 $50 / hr
Takoma Park, MD
20 miles Travel Radius

In-person + Online
Tutoring is a passion of mine; I love to facilitate learning. But what makes me an effective tutor is not just my passion, but also my personal experience. When I was in college at Northwestern University, I was often on the receiving end of tutoring and I learned that knowledge of a subject alone does not make one a great tutor. The best tutors are compassionate, patient, and dedicated to the success of their students. The best tutors are relatable, and do not become condescending or irr...
Reviews
Sydney is an awesome teacher and understands exactly what you need. Adobe InDesign has a lot of cool features, and Sydney knows where to find them and when to use them. Looking forward to our next class(es)!
- Diane R. from Arlington, VA
Sydney got me past all the blocks I was trying to hurtle on my own. She gave a great overview of the system. I now feel competent to go forward with what I need to do.
- Kristin L. from Arlington, VA
Sydney taught me about links and other aspects of the cookbook I am putting together. She was very friendly, supportive and amazingly efficient. I highly recommend her.
- Deborah D. from Silver Spring, MD
Sydney tutored me on the basics of design principles and elements and she was great. I will definitely recommend her to my friends.
- June G. from Bowie, MD
Just what I was looking for -- a super crash course with the essentials of InDesign. I still can't believe how much we were able to accomplish in just 2 hours. But it's because Sydney's style is on point -- professional, clear, good pace, and great way of explaining things. She is also just a really nice and patient person, which is what makes her a great trainer. She also was able to accommodate an urgent request over the weekend of all times! I would definitely pick Sydney for further Adobe trainings. It's not easy to find a tutor, but she's perfect!
- Mariola J. from Washington, DC
Sydney is amazing and not only very well versed in InDesign and Photoshop, but she's clearly a seasoned teacher and professional. I was hesitant to try this service, never having met her, but I'm so glad I did. We got through everything quickly. I will definitely use her again in the future and would highly recommend her.
- Gianna V. from Rockville, MD
Sydney is one of the most talented and creative tutors I have met. She is very patient and flexible. She knows InDesign inside and out. I am fortunate and grateful to have her for my graphic design class. She is patient and very friendly. She is dedicated and professional. Design is her thing, I loved working with her. I learned so much, she made graphic design so simple. Thank you, Sydney, I wish you all the best.
- Sarah C. from Silver Spring, MD
Search More Tutors in the University of Maryland Area